SuperMicro SuperServer SYS-1027R-WRF (Black), 1 U, Intel® Xeon® processor E5-2600, Sandy Bridge 8C E5-2650 2.0G 20M 8GT/s QPI, 8GB DDR3-1333 2Rx4 ECC REG RoHS x 2und, Seagate 2.5" 1TB SATA 7.2K RPM 64M x 4unds ** SATA **, 3 años de Garantías
Supermicro - Super Servers 1U - 3 AÑOS GARANTÍA - DISCO SATA - TOTALMENTE CONFIGURABLE

1. Intel® Xeon® processor E5-2600
family; QPI up to 8GT/s

2. Up to 512GB DDR3 1600MHz ECC
Registered DIMM; 16x DIMM sockets

3. Add on card support: 2x PCI-E 3.0 x16
Full-heigh, Half-length slots

4. Intel® i350 Dual port Gigabit Ethernet
Controller; 2x LAN ports

5. 8x Hot-swap 2.5" SATA HDD
bays for Customizable Storage

6. 700W Redundant Power Supplies
80 PLUS, Gold Level Certified


Servidor SYS-1027R-WRF , SuperServer 1027R-WRF (Black) x 1 und
CPU DPE52650-SR0KQ Sandy Bridge 8C E5-2650 2.0G 20M 8GT/s QPIx 1 und
Memoria DR380L-SL06-ER13 8GB DDR3-1333 2Rx4 ECC REG RoHS x 2 unds
HDD-2T1000-ST91000640NS Seagate 2.5" 1TB SATA 7.2K RPM 64M x 4 unds

Servidor: http://www.supermicro.com/products/system/1U/1027/SYS-1027R-WRF.cfm
MBD: http://www.supermicro.com/products/motherboard/Xeon/C600/X9DRW-iF.cfm





High Performance SuperServers®
The Foundation of a Flexible and Efficient Enterprise IT Environment
Supermicro's all-star lineup of mainstream serverboards and servers includes models for every need. Performance
enhancements over previous generations of systems for these Xeon® Processor E3 and E5 Family based servers and
serverboards include up to 8 cores per CPU / 16 threads, extra memory capacity with four channels per CPU for up to 768GB of
Reg. ECC DDR3-1600MHz memory, and two QPI links running at up to 8 GT/s each. Extra enhancements include the option
of either SATA 3.0 or SAS 2.0 (6Gbps) HDDs for full-bandwidth I/O, Quad GbE or Dual 10 GbE LAN, PCI-E 3.0, upgraded
fans with highly effective cooling architecture, and redundant Platinum Level power supplies. With Supermicro's signature
quality and support, customers will benefit from more processing capacity in less space with better efficiency and cost profiles.
Based on the Intel® Xeon® Processor E5-2600/2400 series and E3-1200 v2 family, these UP and DP Mainstream servers are the
best choices for Enterprise, Hosting and Data Center applications.



SYS-1027R-WRF

SuperServer 1027R-WRF (Black)
CPU

Intel® Xeon® processor E5-2600 (up to 130W TDP)
Dual Socket R (LGA 2011)

Cache
System Bus
Memory Capacity

16x 240-pin DDR3 DIMM sockets
Supports up to 512 GB DDR3 ECC Registered memory (RDIMM)
Supports up to 192 GB DDR3 ECC Un-Buffered memory (UDIMM)

Memory Type

1600/1333/1066/800MHz ECC DDR3 SDRAM 72-bit, 240-pin gold-plated DIMMs

DIMM Sizes

32GB, 16GB, 8GB, 4GB, 2GB, 1GB

Memory Voltage
Error Detection

Corrects single-bit errors
Detects double-bit errors (using ECC memory)
Chipset
SATA

SATA 2.0 3Gbps with RAID 0, 1, 5, 10
SATA 3.0 6Gbps with RAID 0, 1

IPMI

Support for Intelligent Platform Management Interface v.2.0
IPMI 2.0 with virtual media over LAN and KVM-over-LAN support
Renesas SH7757 BMC

Network Controllers

Intel® i350 Dual Port Gigabit Ethernet Controller
Virtual Machine Device Queues reduce I/O overhead
Supports 10BASE-T, 100BASE-TX, and 1000BASE-T, RJ45 output
1x Realtek RTL8211E PHY (dedicated IPMI)

Graphics

G200 (Renesas SH7757 BMC)
SATA/SAS
LAN

2x RJ45 Gigabit Ethernet LAN ports
1x RJ45 Dedicated IPMI LAN port

USB

6x USB 2.0 ports total
(4x rear + 2x via header)

VGA
Serial Port / Header

1x Fast UART 16550 port / 1 Header
Form Factor
Model
Width
Height
Depth
Gross Weight
Available Colors
Buttons

Power On/Off button
System Reset button
UID button

LEDs

Power status LED
HDD activity LED
2x Network activity LEDs
Universal Information (UID) LED
PCI-Express

2 PCI-E 3.0 x16 Full-heigh, Half-length slots
Please refer here for details
Hot-swap

8 Hot-swap 2.5" SAS / SATA HDD trays (ready for PCI-E storage controller card)
DVD-ROM

Slim DVD-ROM drive (optional)
SAS/SATA HDD Backplane
(SAS support requires optional SAS controller)
Fans

5x 4cm Counter-rotating PWM Fans
700W/750W Redundant AC-DC high-efficiency power supply with PMBus and I2C
AC Voltage

700W: 100 - 140 V, 50-60 Hz, 8.5-6 Amp
750W: 180 - 240V, 60-50 Hz, 5-3.8 Amp

DC Output +5V standby
DC Output +12V

700W: 58 Amp @ 100-140V
750W: 62 Amp @ 180-240V

With Power Distributor

+5V: 25 Amp
+3.3V: 25 Amp
-12V: 0.6 Amp

Certification
80PLUS Gold Certified
BIOS Type

128Mb SPI Flash EEPROM with AMI BIOS

BIOS Features

Plug and Play (PnP)
APM 1.2
PCI 2.2
ACPI 1.0 / 2.0 / 3.0 / 4.0
BIOS resuce hot keys
USB Keyboard support
SMBIOS 2.3
UEFI
RoHS

Environmental Spec.

Operating Temperature:
5°C to 35°C (41°F to 95°F)
Non-operating Temperature:
-40°C to 60°C (-40°F to 140°F)
Operating Relative Humidity:
8% to 90% (non-condensing)
Non-operating Relative Humidity:
5% to 95% (non-condensing)
Part Number
Qty
Description
Motherboard / Chassis
MBD-X9DRW-iF
CSE-113TQ-R700WB
1
1
Super X9DRW-iF Motherboard
1U Chassis
Backplane
BPN-SAS-113TQ-O-P
1
BPN-SAS-113TQ-O-P
Cable 1
CBL-0288L-01
1
70/60/50/50CM, W/ 70CM SB, RA ,30AWG
Cable 2
CBL-0388L-01
1
30AWG Ipass to 4SATA 90/90/70/70CM W/ 70CM SB, RA
CD
CDR-X9
1
Driver CD for X9 series
Riser Card
RSC-R1UW-2E16-O-P
1
RSC-R1UW-2E16-O-P
Heatsink / Retention
SNK-P0047PS
2
1U Passive CPU Heat Sink for X9 Generation Motherboards w/ Narrow ILM
Power Supply
PWS-704P-1R
2
1U REDUNDANT PWS PMBUS GOLD EFFICIENCY 54.5MM
Part Number
Qty
Description
Storage Controller Card(s) (PCI-E Only)
-
-
Please refer to our Storage Add-on Card Table
Network Card (PCI-E Only)
-
-
Please refer to our Network Add-on Card Table
DVD-ROM / DVD-RW
DVM-PNSC-DVD-SBT1
DVM-TEAC-DVD-SBT1
DVM-PLDS-DVDRW-SBT2
DVM-TEAC-DVDRW-SBT1
1
SLIM DVD-ROM / DVD-RW SATA DRIVE
DVD-ROM Accessory
MCP-220-81502-0N
1
Slim SATA DVD kit
Internal 2.5" HDD Tray (DVD Slot)
MCP-290-00036-0B
1
Black DVD dummy tray support 1x 2.5" HDD
Cables for on-board SATA2 connection
CBL-0206L
CBL-0227L
CBL-0157L
CBL-0288L-01
2
2
2
1
48CM SATA Cable ROUND S-S
48CM SATA Cable ROUND S-RA
8pin to 8pin ribbon cable with tube for SGPIO, 40cm
IPASS to 4 SATA Cable, 30AWG 70/60/50/50CM, W/ 70CM SB, RA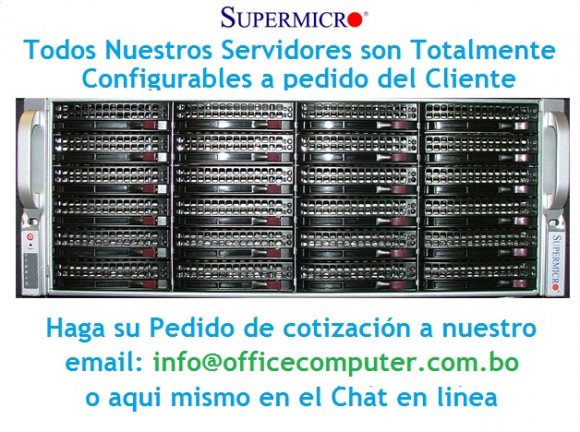 Expandible a: